200 Torches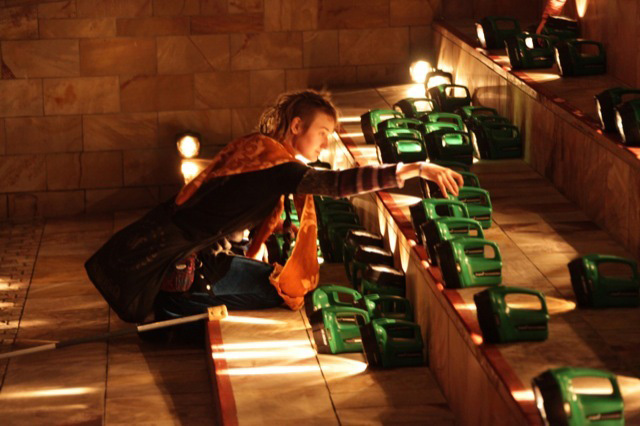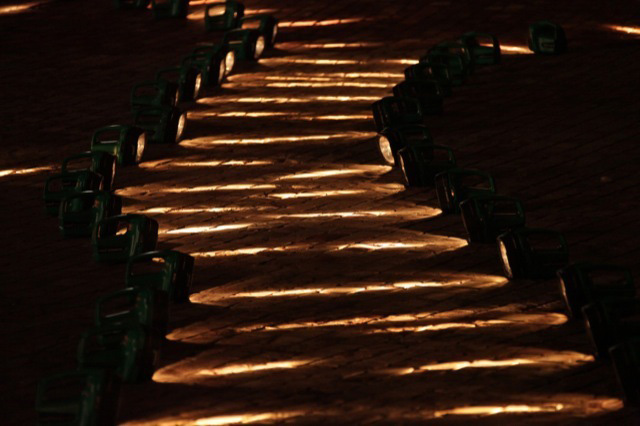 The project involves bringing two hundred rechargeable dolphin torches into a public place and encouraging the general public to pick up and engage with the torches directly. Patterns, both planned and spontaneous reveal themselves and continuously change shape over the course of an evening.
The installation is a celebration of civic engagement and an invitation to reclaim space and possibly a lost innocence. What is most interesting to us is the connection made between people and the spaces that they inhabit through ritual and activity.
200 Dolphin torches successfully works in a festival program by allowing different community groups to engage with and customise the project. The project has been invited to a number of festivals as well as being part of Light in Winter Festival at Federation Square since 2009. Most recently the torches were in the forecourt of the High Court of Australia for Canberra's Enlighten Festival and the Canberra Centenary celebrations.
The Light in Winter is unique. It's a special celebration made for Melbourne by the people who comprise the richly layered human texture of this great city. It's yours, it's free, and we guarantee it will stimulate your curiosity and warm your heart. Robyn Archer, The Age June 2011