Flat Pack Furniture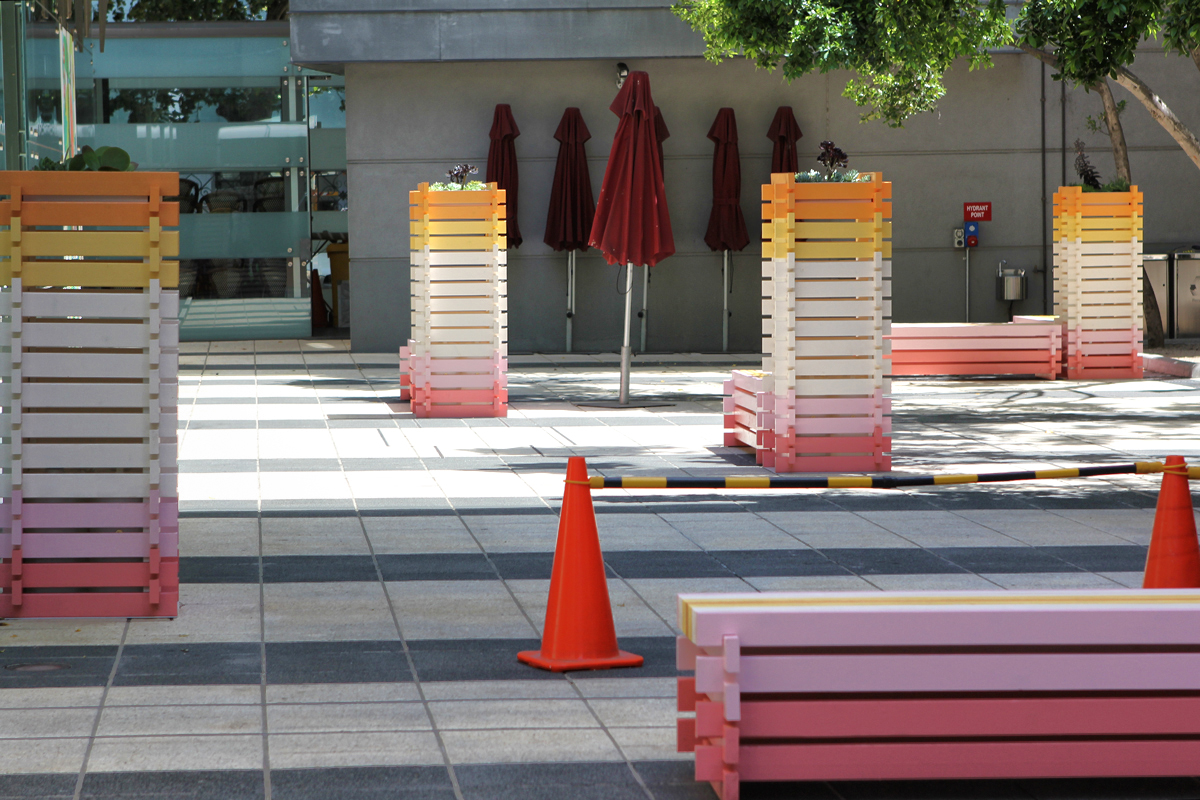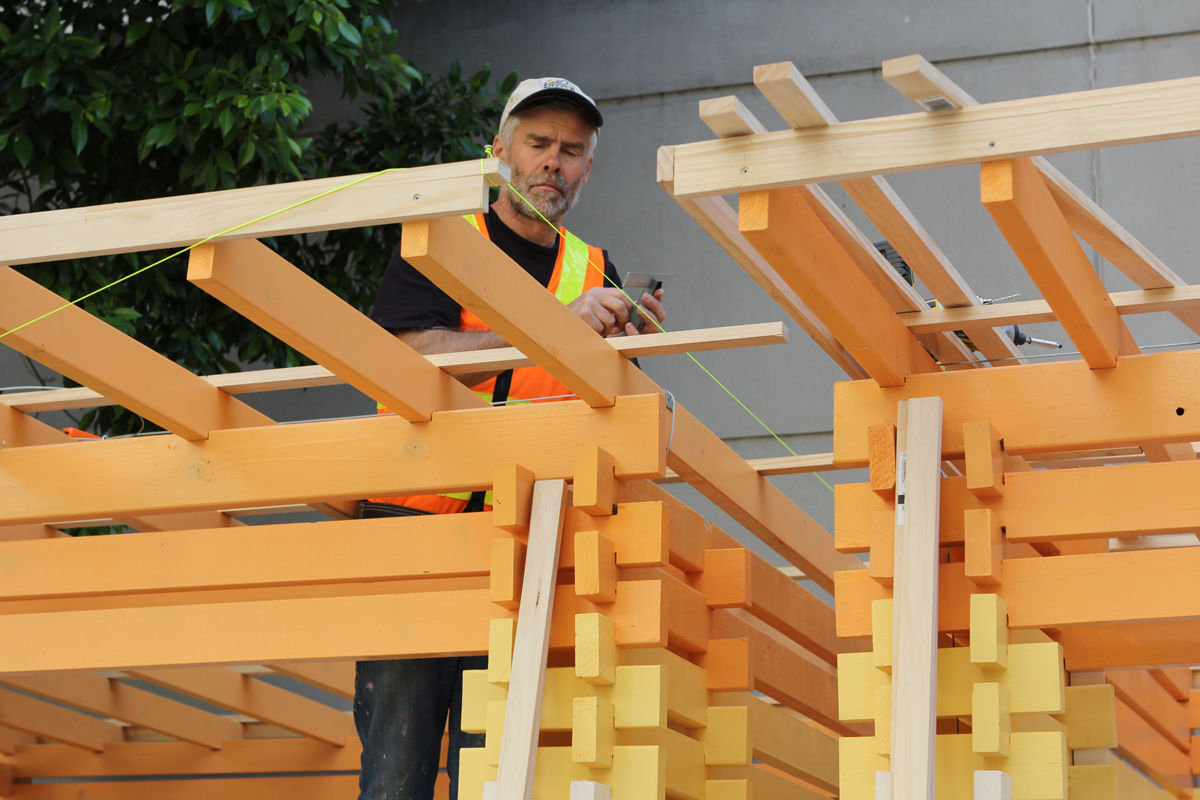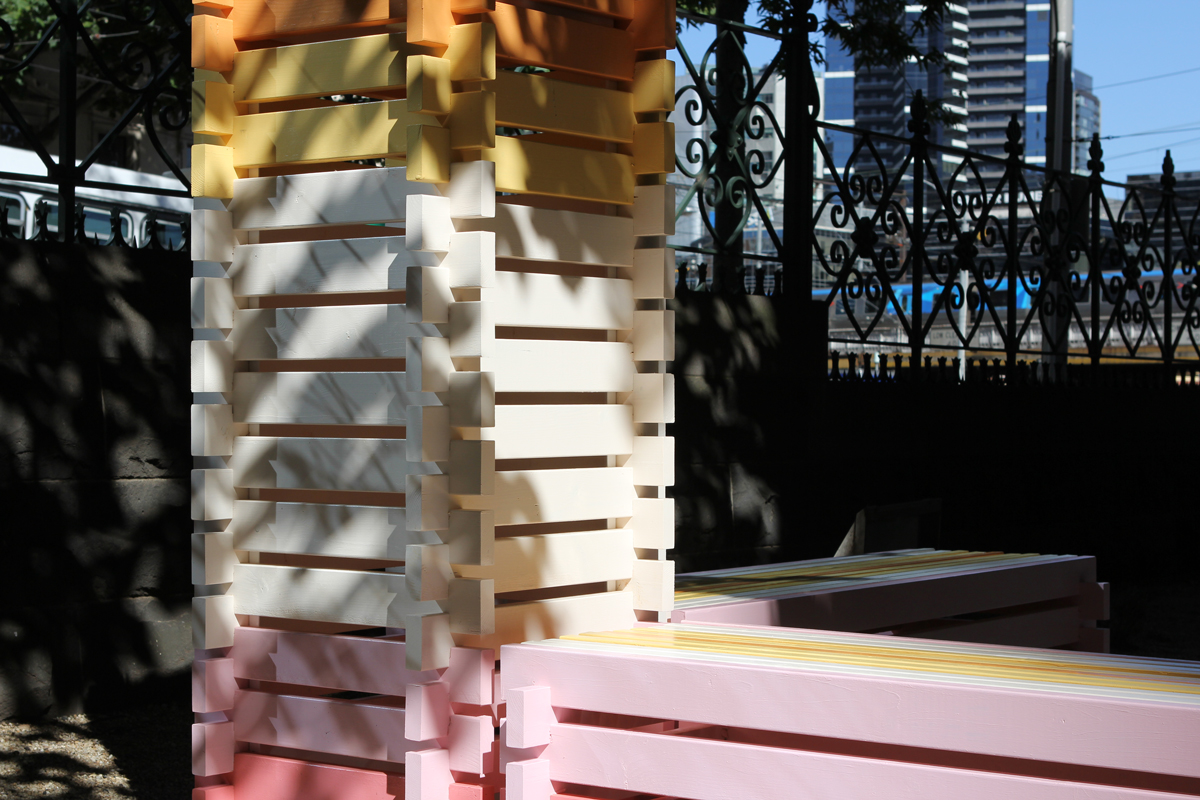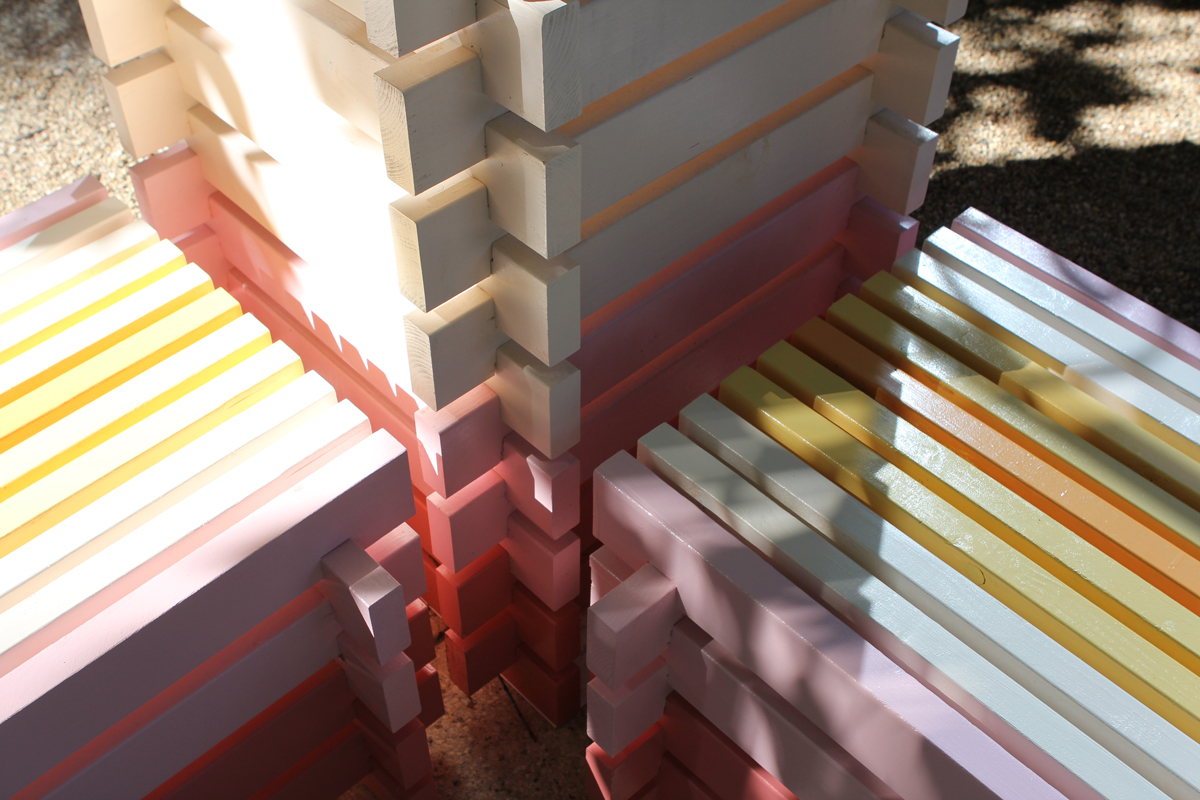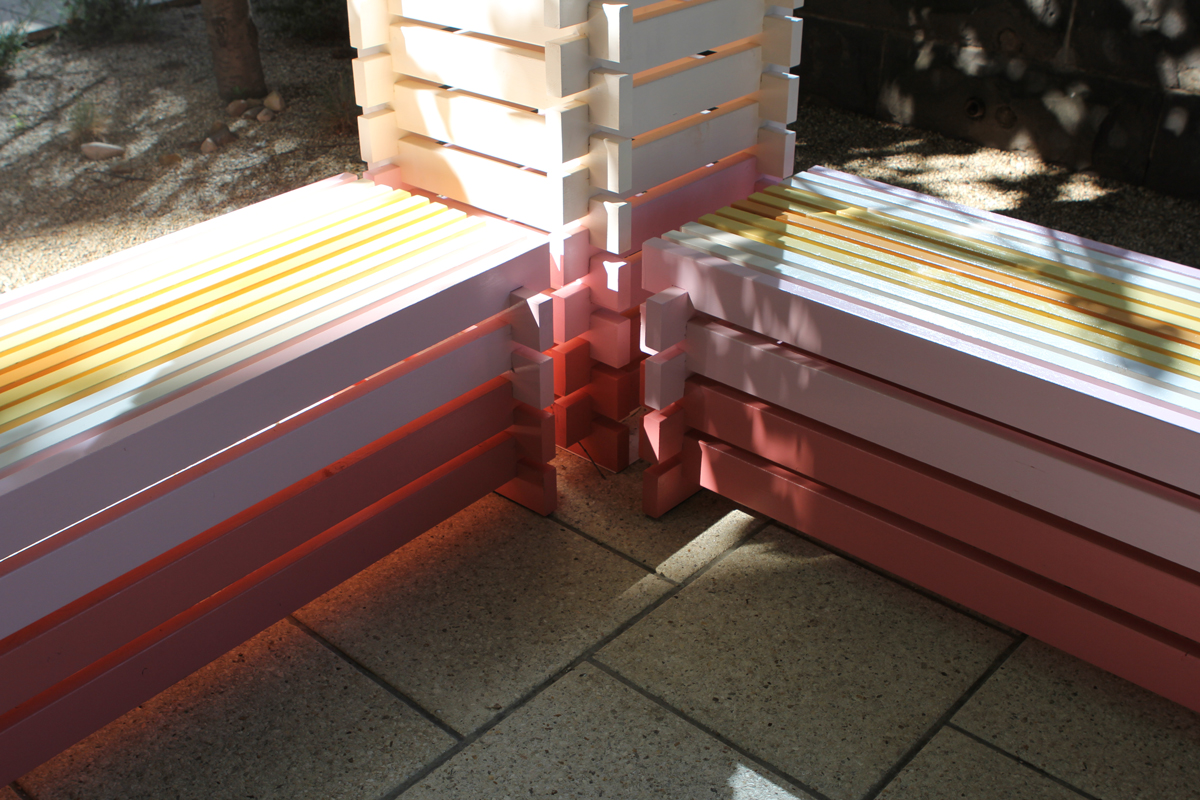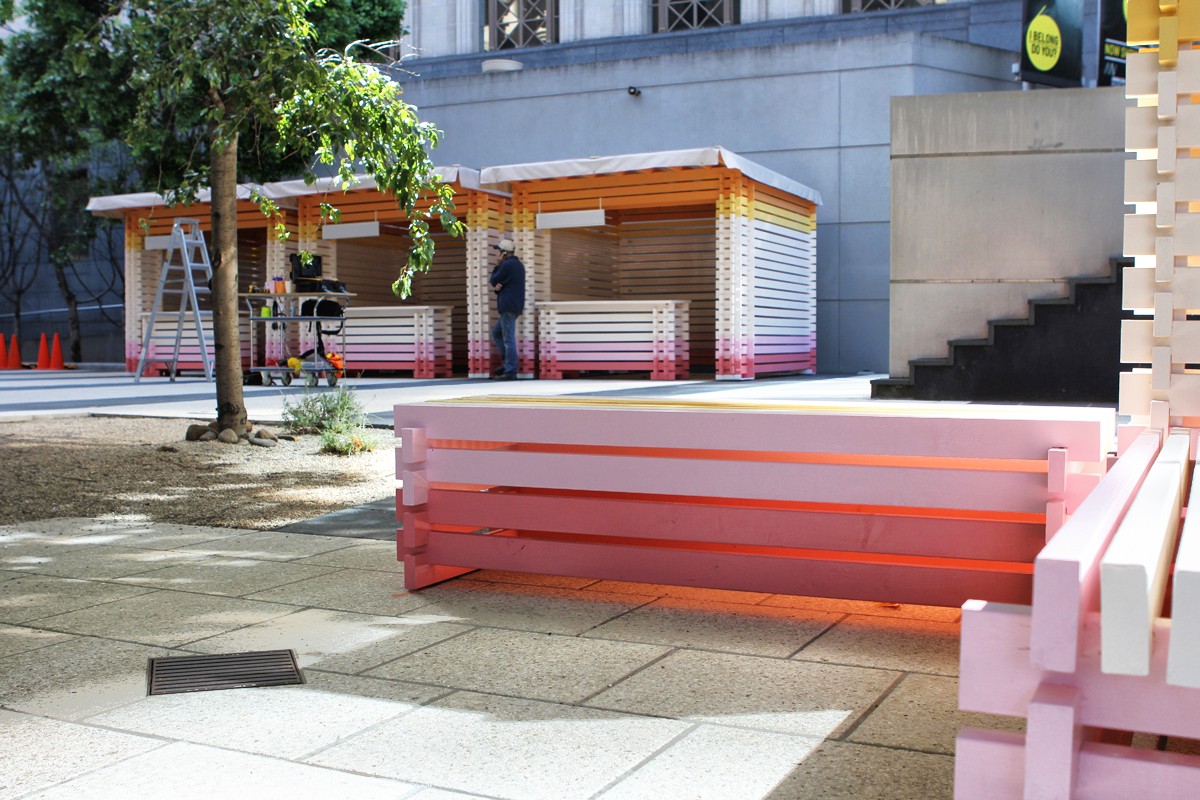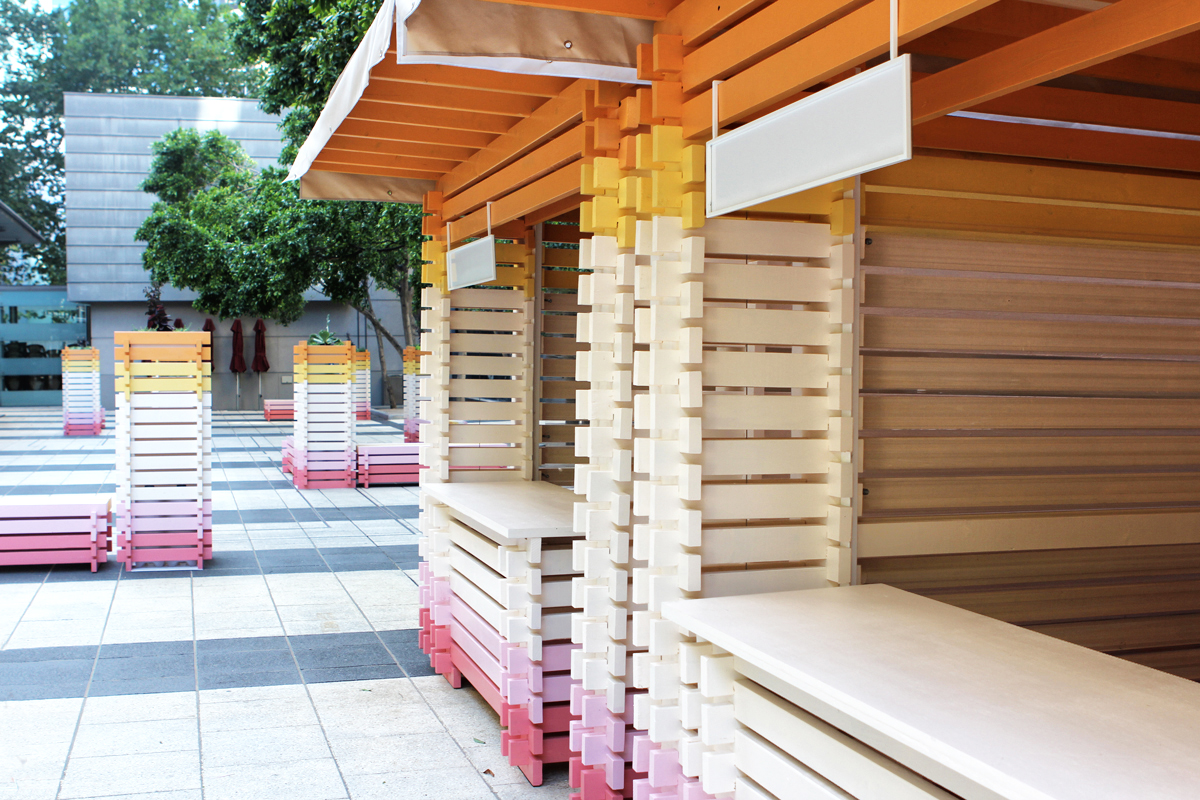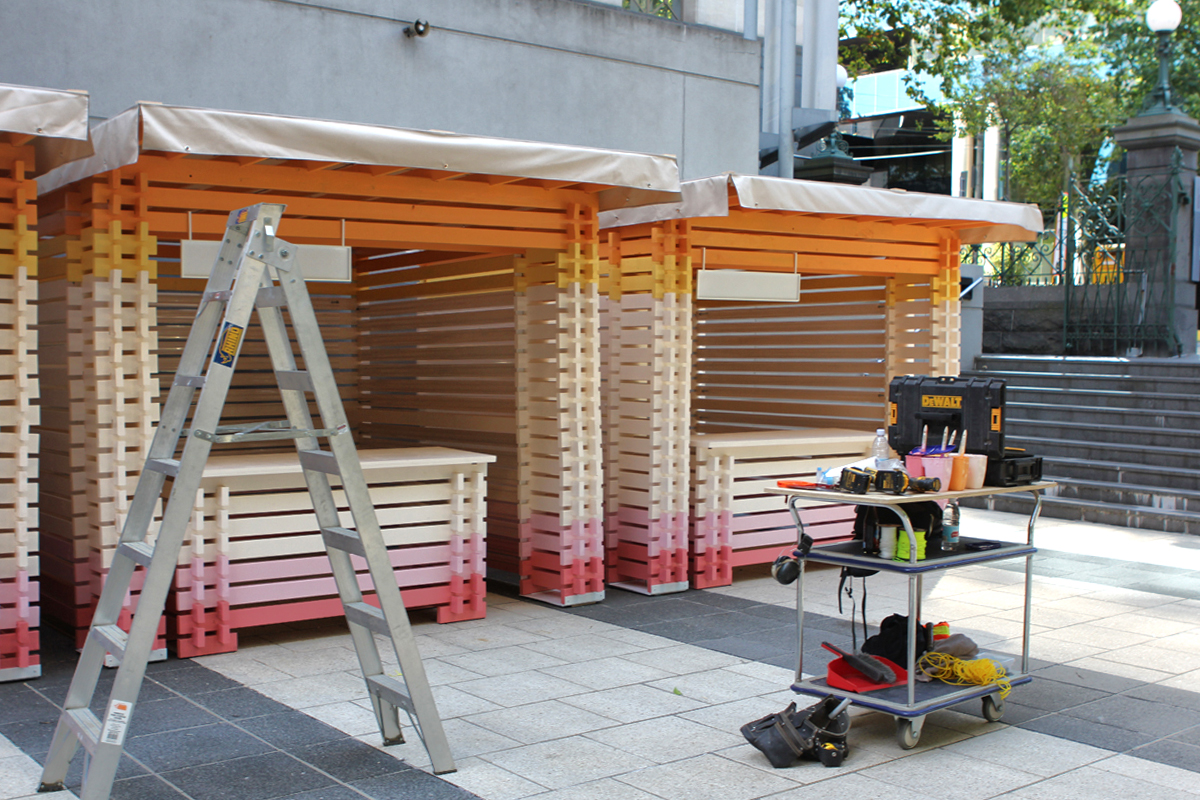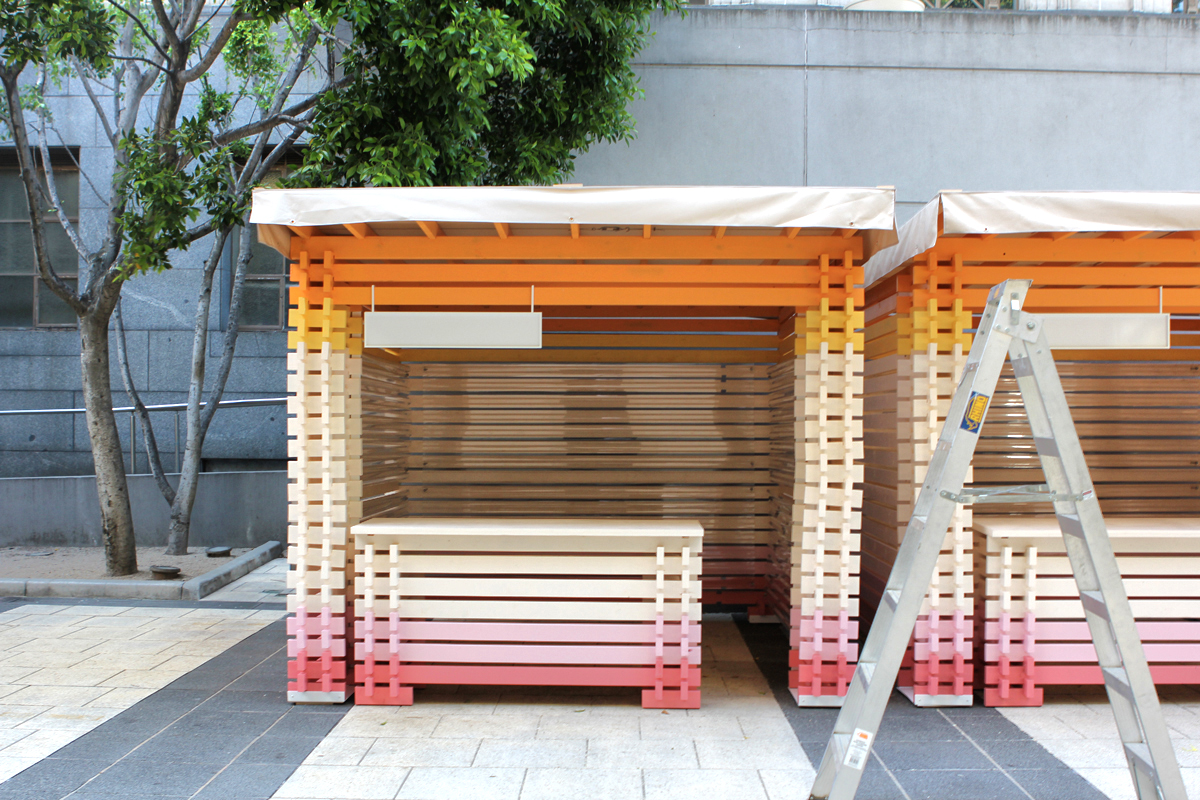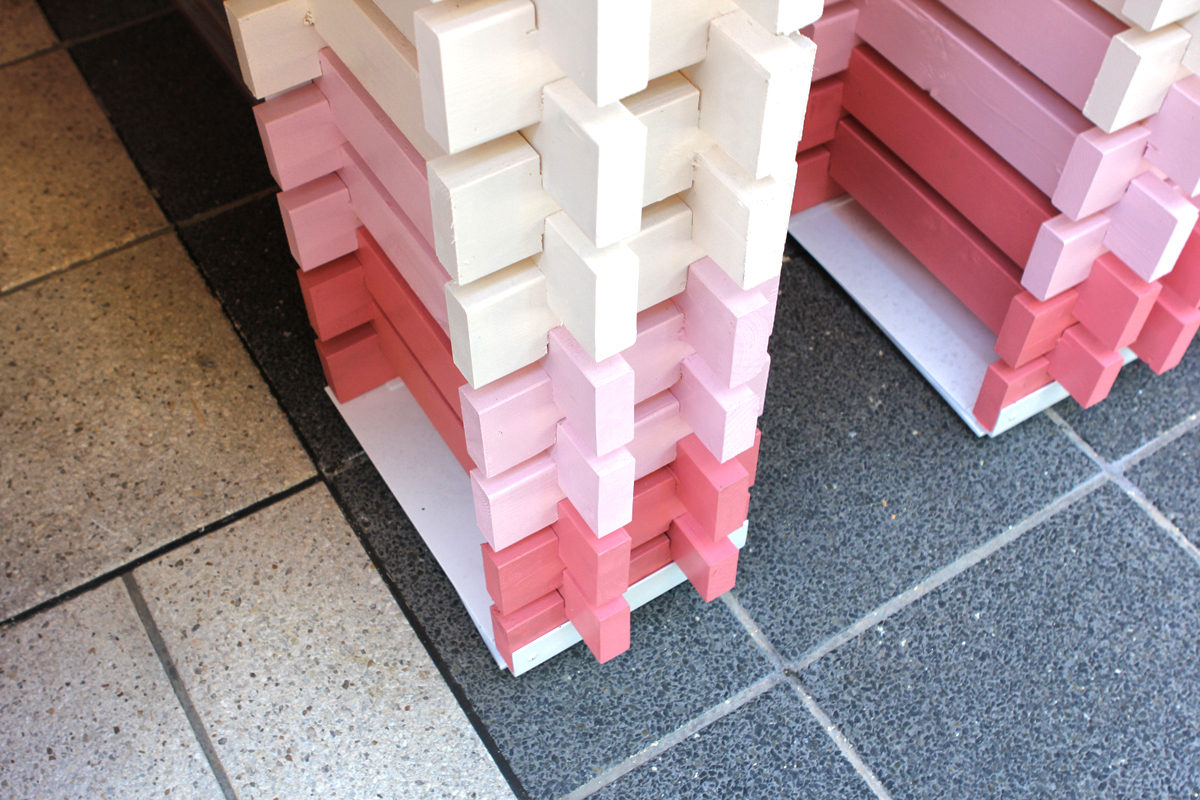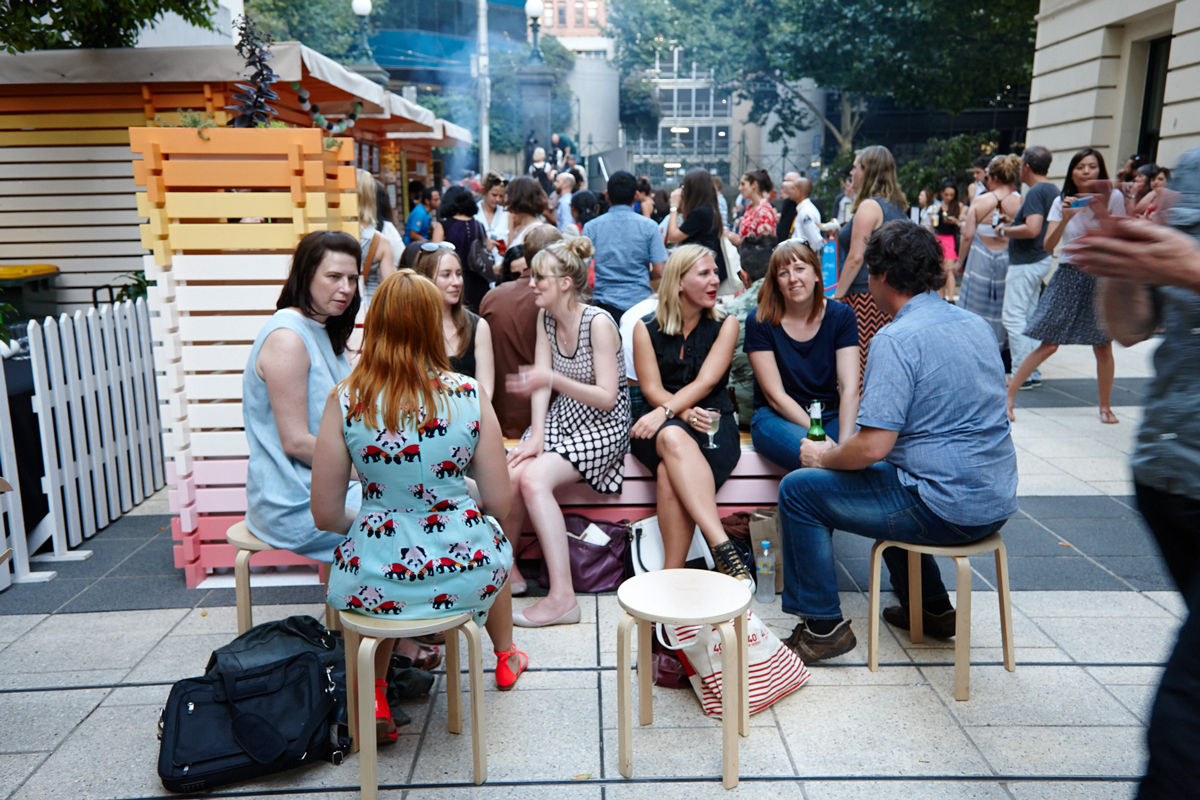 Working with Melbourne's Immigration Museum, These Are The Projects We Do Together were commissioned to design and build furniture for a series of summer events at the museum.
The design includes 10 benches, eight plant towers and three canteens. All elements of the project have been designed to slot together with minimal fixings.
Over 2 kilometres of 35 x 90 MGP10 structural pine has been cut to length, each piece then routed 4-6, painted one of five colours and then slotted together.
Methods and processes of barn raising was an initial influence and the simple and quick assembly of the elements has been considered as integral to the overall design.